Ortus Lind-29 keypad makes it easier than ever to take advantage of your security system features, LED user interface and sensor keys make system operation easy to navigate and manage.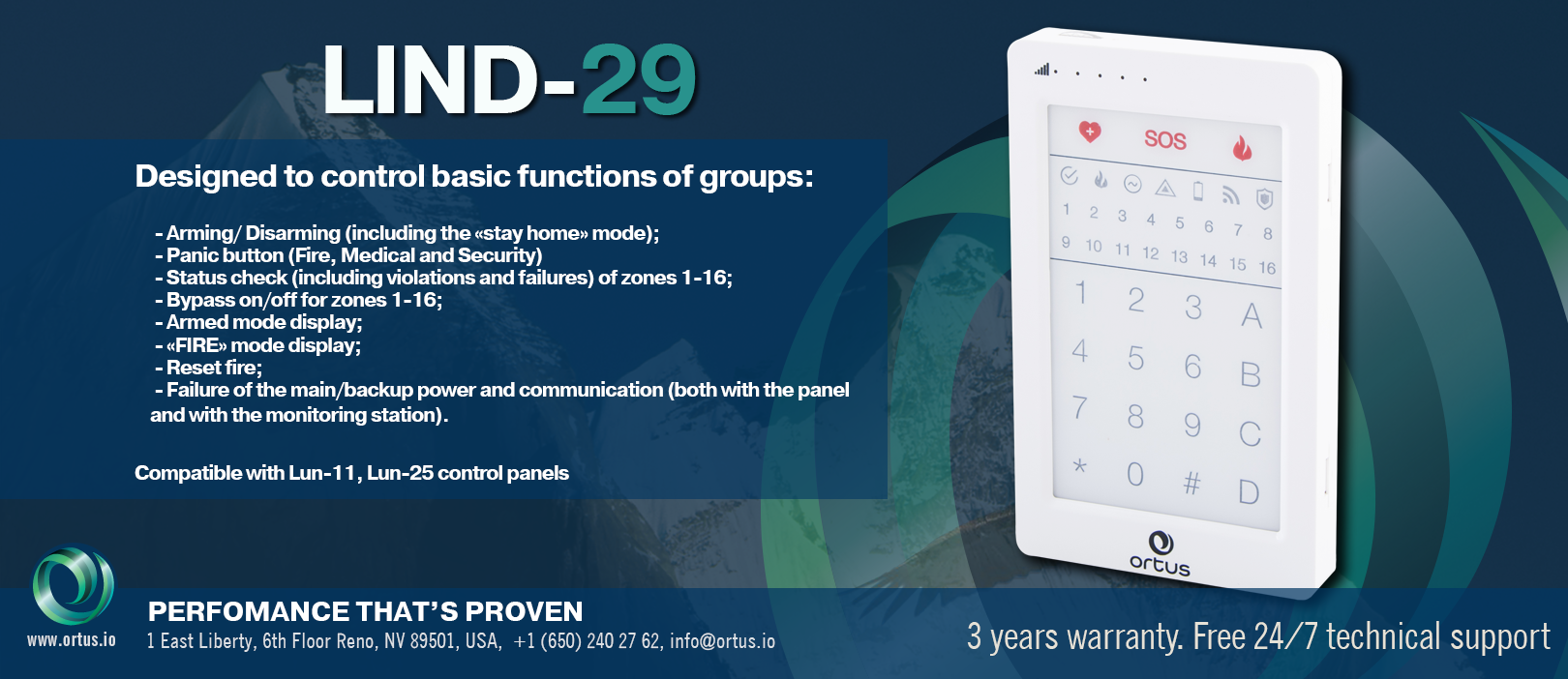 The main idea behind the Lind- 29 was to guarantee convenient everyday operation of an alarm system.
Designed to control basic functions of groups:
Arming/ Disarming (including the «stay home» mode);
Panic button (Fire, Medical and Security)
Status check (including violations and failures) of zones 1-16;
Bypass on/off for zones 1-16;
Armed mode display;
«FIRE» mode display;
Reset fire;
Failure of the main/backup power and communication (both with the panel and with the monitoring station).
Compatible with Lun-11, Lun-25 control panels